Bio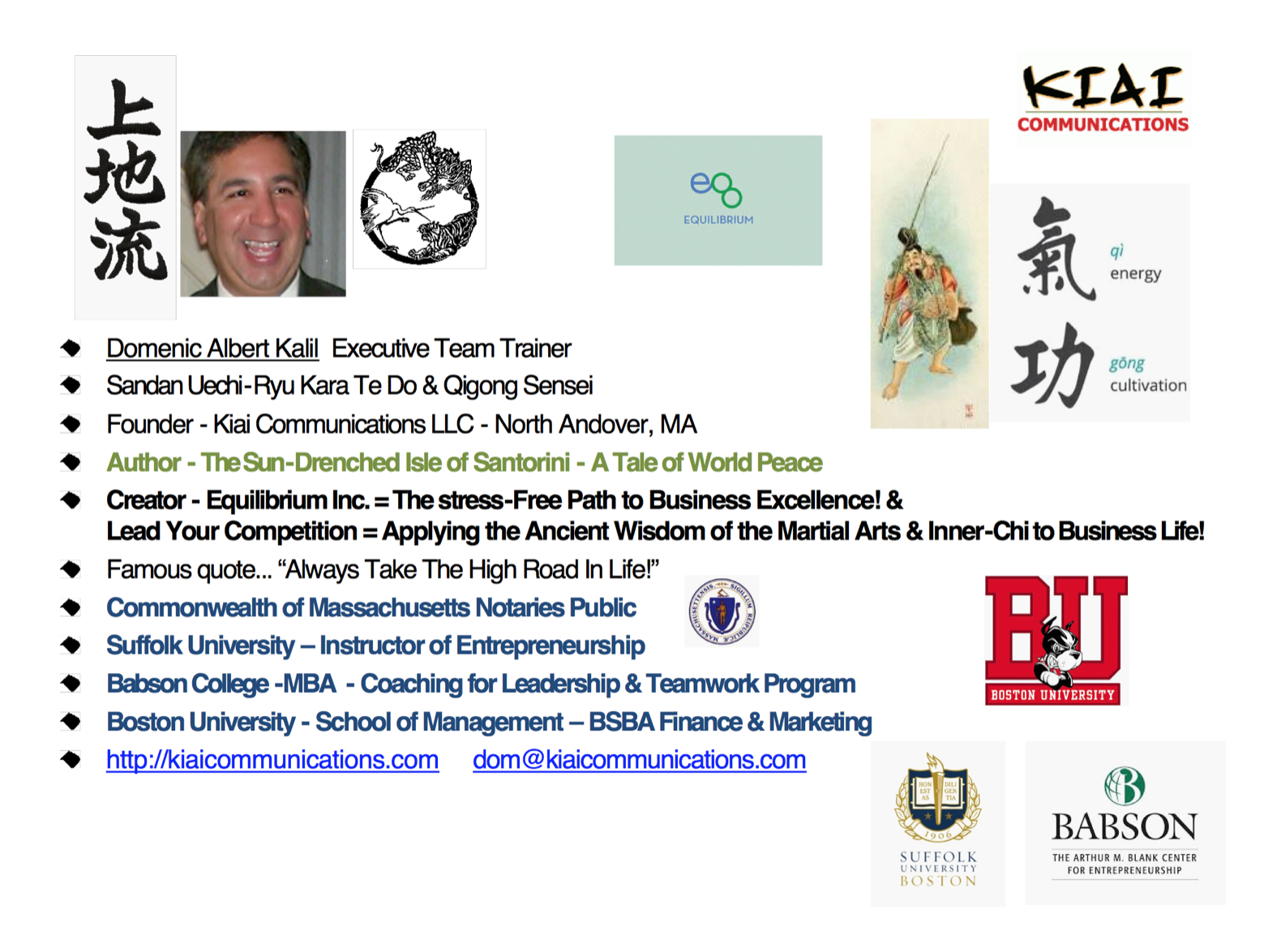 Total Customer Satisfaction Plan – How To Gain Lifelong Customers!
1.)    Who Are Your Lifelong Customers?  (Activity: Create a Definition)
2.)    How Do You Satisfy Your Lifelong Customers? (Activity: List the Key Service Benefits)
3.)    What Is The 'Value-Added' That You Bring To Them? (Activity: Create a 'Rocket' Pitch)
4.)    What Are Your Core Values? (Activity: Define & Delineate Your Vision)
How To Attain A Lifelong Customer – The Art Of Blueprinting - 'starring' Princess Kaur Savitri and Indian Fine Tea Merchant Raj Sarangi
Professionally: Domenic A. Kalil is and has been one of our most successful advisors and expert investment consultants in service to small family-owned businesses mainly in the Northeastern United States.
Retired @ 55 after spending 30+ years bringing Wall Street to Main Street. He holds a Masters Degree in Business Administration MBA from Babson College 1986 our nation's top entrepreneurial educational institution. As well as, a Bachelor of Science degree from Boston University's School of Management 1978.
Kalil is thriving in his current role as executive team trainer, motivational speaker, healing arts sensei, instructor of entrepreneurship, team-builder and author.
He is a co-founder of Our One World of Peace Movement.org a fledgling non-profit organization devoted to the attainment of World Peace thorough our common languages of artistic works and music. The Movement seeks to help, share and give to others. Our One World of Peace Movement sets a positive example to all of the global sojourners traveling across our worldwide expanse that protecting Our Planet from harm through the abolishment of all conflicts during and throughout our collective lives is our one most important daily charge for establishing a unified World Peace.